Where is "Rosebud" of "Air Buddies" Now?
When we first welcomed little puppy Jasmine to our home, we were given "bragging rights" by the breeder.   Jasmine was a Disney dog!  And she was certainly the only movie star in our humble abode, and so brag we do!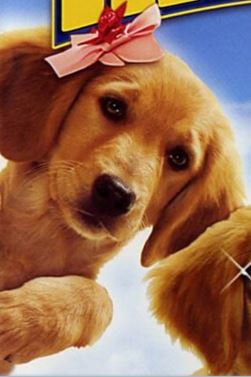 You've probably seen our sweet Jasmine on the silver screen, or on DVD, or on stickers or websites, she even has her own fan club and plush toy!  But it is not "Jasmine" who you'll hear about.  It is her Disney character "Rosebud," the pink bow adorned female puppy in the famous group known as "Air Buddies."  Of course a puppy doesn't have a long acting career as a puppy so the role of "Rosebud" has been played by many other pups since Jasmine's landmark performance.
If you, or your kids, or your grandkids, are Air Buddies fans, I thought you might like to see "Rosebud" at various phases of her life and all grown up.
I'll be adding more pictures regularly.  Check back soon!